PTNOG was started by Denesh, Eduardo and João as they wanted the Portuguese Internet Industry to have increased collaboration. It is being set up as an open forum for the exchange of operational an technical information for Internet network operators in Portugal.
It is envisaged that there will be regular meetings to assist with knowledge exchange and build industry relationships. It is also envisaged that there will be a more formal industry consensus based structure to PTNOG to assist with the future plans of PTNOG.
The Secretariat and Meeting Planning and Logistics, at least for PTNOG1, will be handled by D&A Events (Meidan Ventures Limited).
---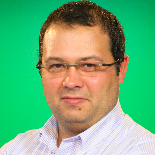 Eduardo Duarte
Eduardo began his career in 2006 in companies of the telecommunications sector, having had diverse national and international experiences.
In 2009 began working as a systems administrator in DNS.PT and at that time began to realize how the Internet worked and the little collaboration that exists between the different Internet agents in Portugal. Over the last few years he has participated in various national and international forums and meetings on Internet governance.
---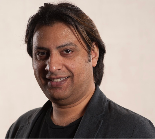 Denesh Bhabuta
Denesh began his career in the Internet industry in 1993, and his events experience spans back to 1987.
He has extensive experience of the Internet industry – technical, policy and governance – with a large focus on industry collaboration. Past roles include being a Hostmaster at Demon Internet and Director of LONAP, UK ENUM Consortium and Nominet. He also ran his own hosting and network infrastructure company.
Denesh is currently a Director & Principal Consultant at Meidan Ventures Limited (Business and IT Consultancy, Event Management) in the UK, Executive Director & Event Director at UK Network Operators Forum (UKNOF), and External Relations & Event Director at DNS Operations, Analysis and Research Centre (DNS-OARC) in the USA.
In addition to being a Trustee of a UK Registered Charity, Elm Green Parents Association, Denesh is also joint Director & Chair at D&A Events in Portugal and Chair of Usurp, a UK not-for-profit art collective developing opportunities for communities to work with artists and activists from diverse backgrounds.
---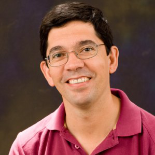 João Luis Silva Damas